Well, what a first and second round. UMBC, out of all the upsets in March Madness history, that tops them all. In the South Region there isn't a one, two, three, or four. They are all out. Nevada was down 22 and came back. Loyola-Chicago is still surviving. Buffalo helped Kentucky get into the Sweet Sixteen. There have been 11 upsets already and the fact that there have been a lot of good games just makes this even better. Syracuse, a team that wasn't supposed to make the NCAA Tournament is now in the Sweet Sixteen. Florida St. beat Xavier and North Carolina got demolished by Texas A&M. This Tournament is unpredictable.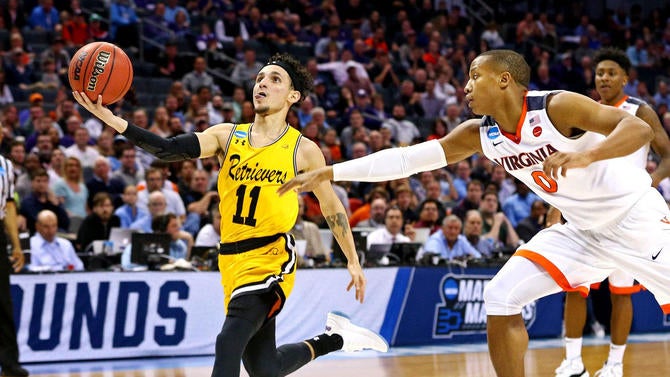 My prediction is for the Sweet Sixteen is:
Kentucky beats Kansas State, Nevada beats Loyola-Chicago, Villanova beats West Virginia, Purdue beats Texas Tech, Gonzaga beats Florida State, Michigan beats Texas A&M, and Kansas and Duke both wins. That will give us an Elite Eight of Kentucky vs. Nevada, Villanova vs. Purdue, Gonzaga vs. Michigan, and Kansas vs. Duke.
Picture courtesy of: CBS Sports